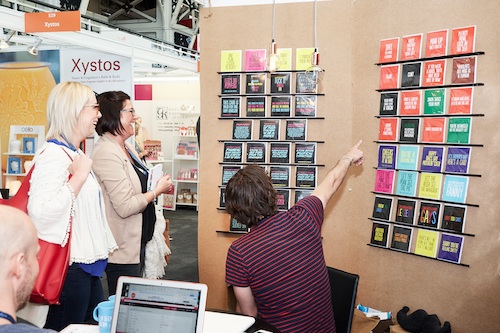 Retailers and distributors from all over the world flock to PG Live, the UK's only dedicated greeting card exhibition. A substantial increase in visitor numbers year-on-year shows that its unique approach works well for both exhibitors and visitors.

The show attracts strong export and overseas support with representation from Europe, America and Australasia, as well as countries as far flung as Pakistan and South Africa.
 From the UK, PG Live attracts buyers from key national retailers such as John Lewis, Fenwick, Selfridges, Clinton Cards, Scribbler, Cards Galore, Asda, Tesco, Sainsbury's, The Co-op, Wilkinson, National Trust, Next, Boots and Garden Leisure Group. A whole host of independent card, gift, books and stationery retailers also attend, including winners from The Greats (Gift retailer awards) and The Retas (Greeting card retailer awards).
The Licensing Friendly initiative was introduced in 2012 and saw an increase in the number of licensees and manufacturers looking to source the perfect image or design.
If you would like to find out more about whether you should visit PG Live, please call +44 (0)1635 27070.
ARTISTS & DESIGNERS

The show is always on the lookout for new talent and potential new exhibitors, so artists and designers are very welcome to come and take a look. 
The free guided daily tours run at 10.30am and 2.30pm, lasting about 45 minutes. To book a place on one of the tours call +44 (0)1234 740051 or email Tracey.